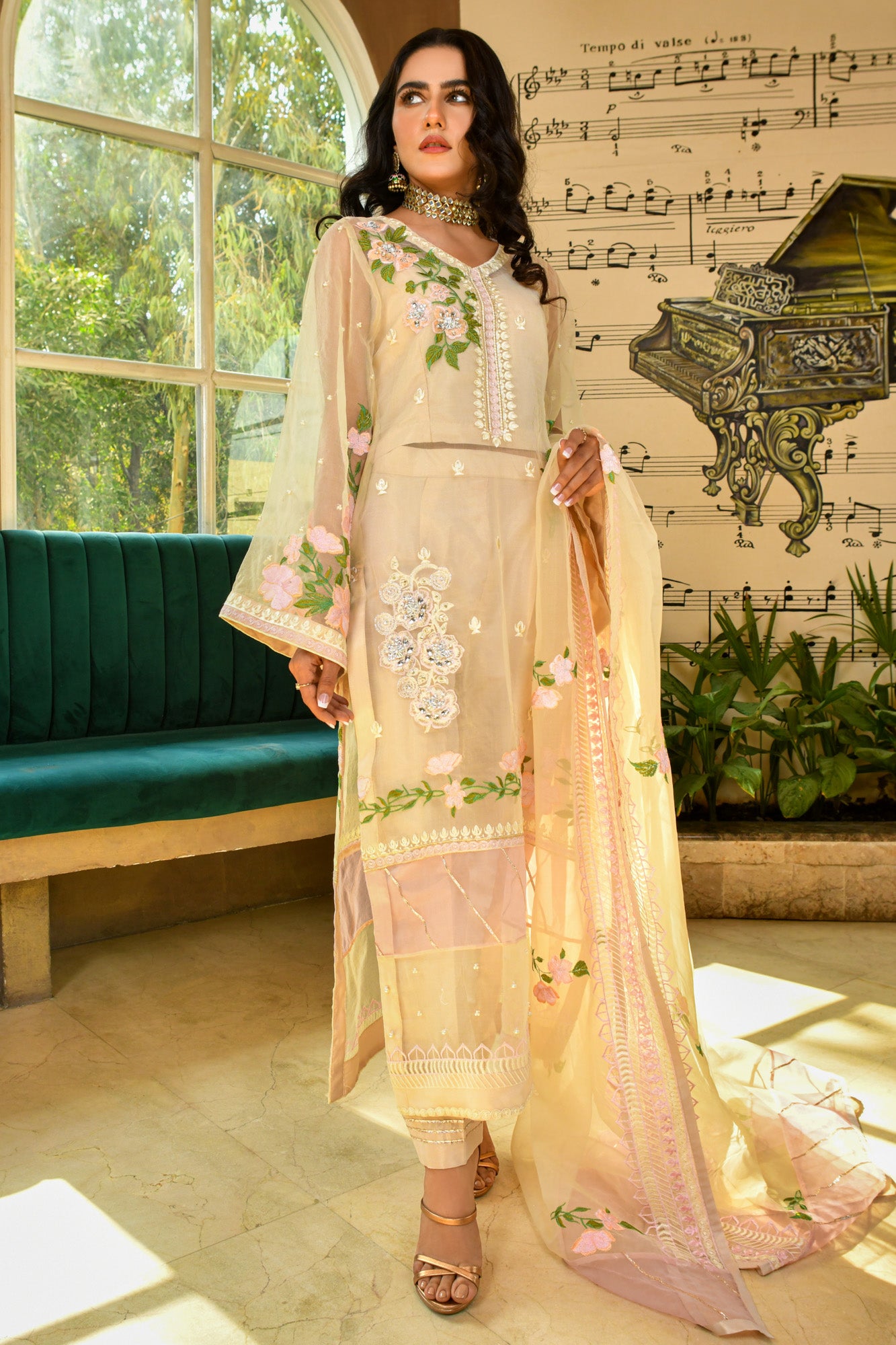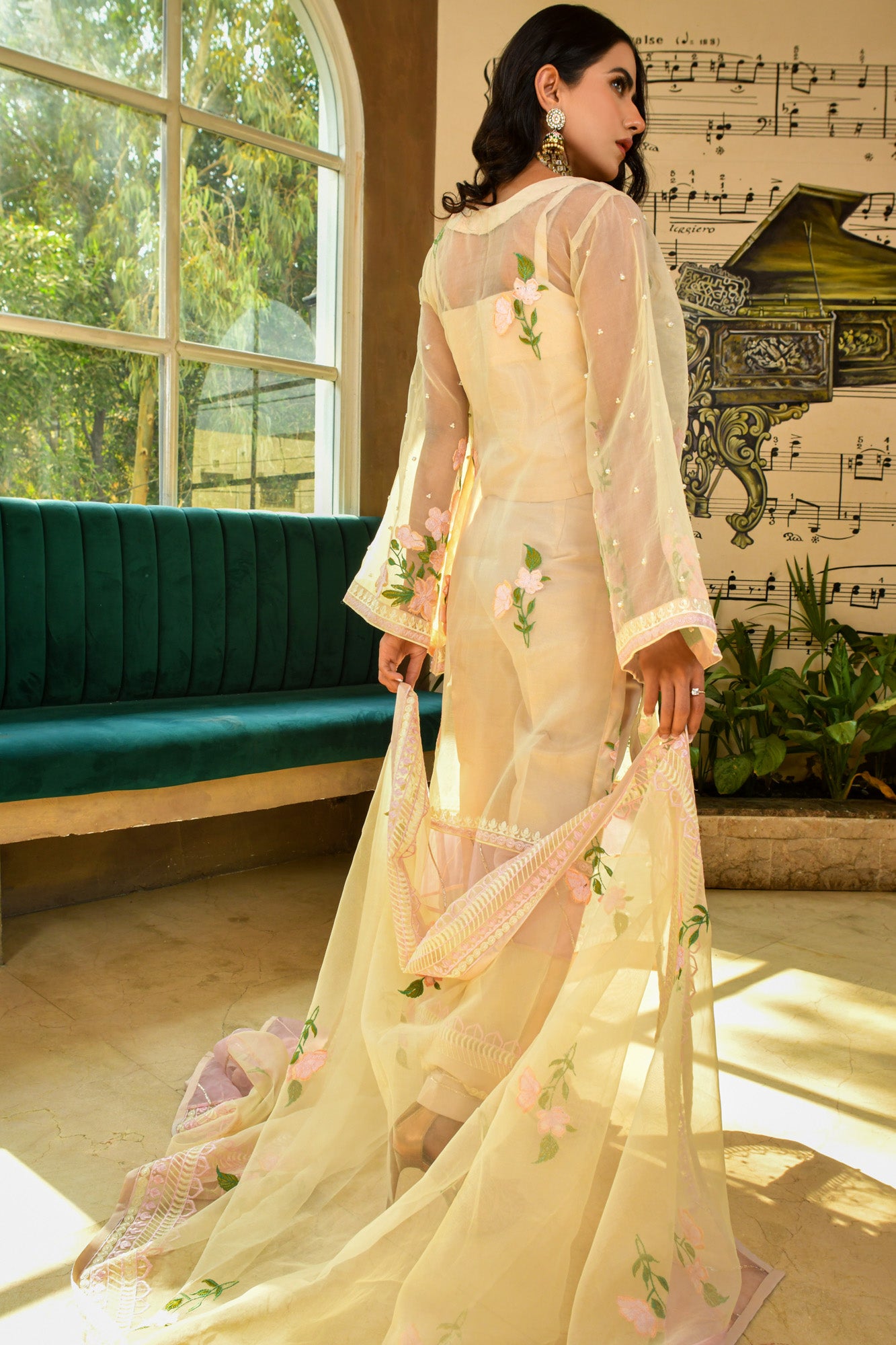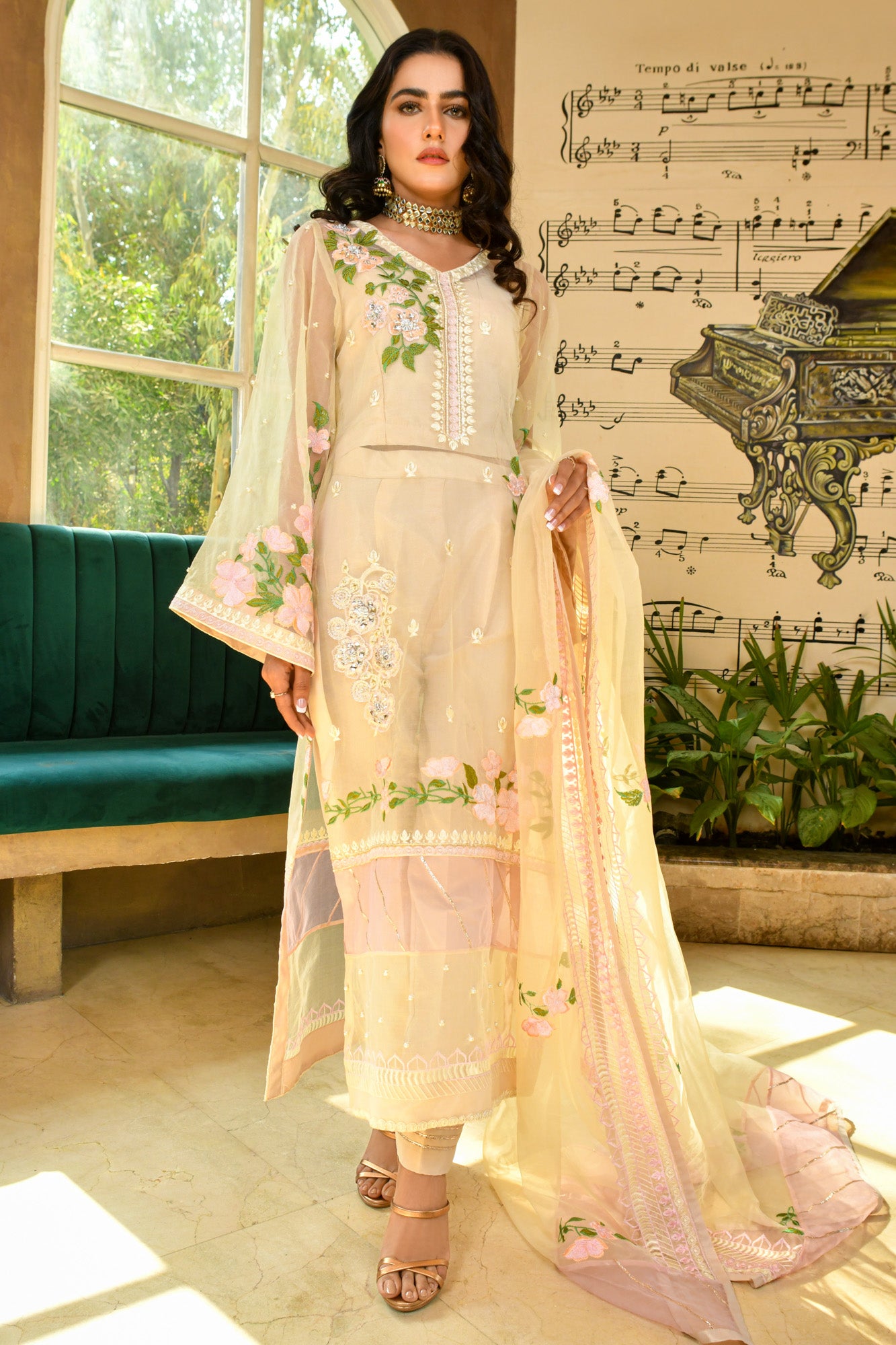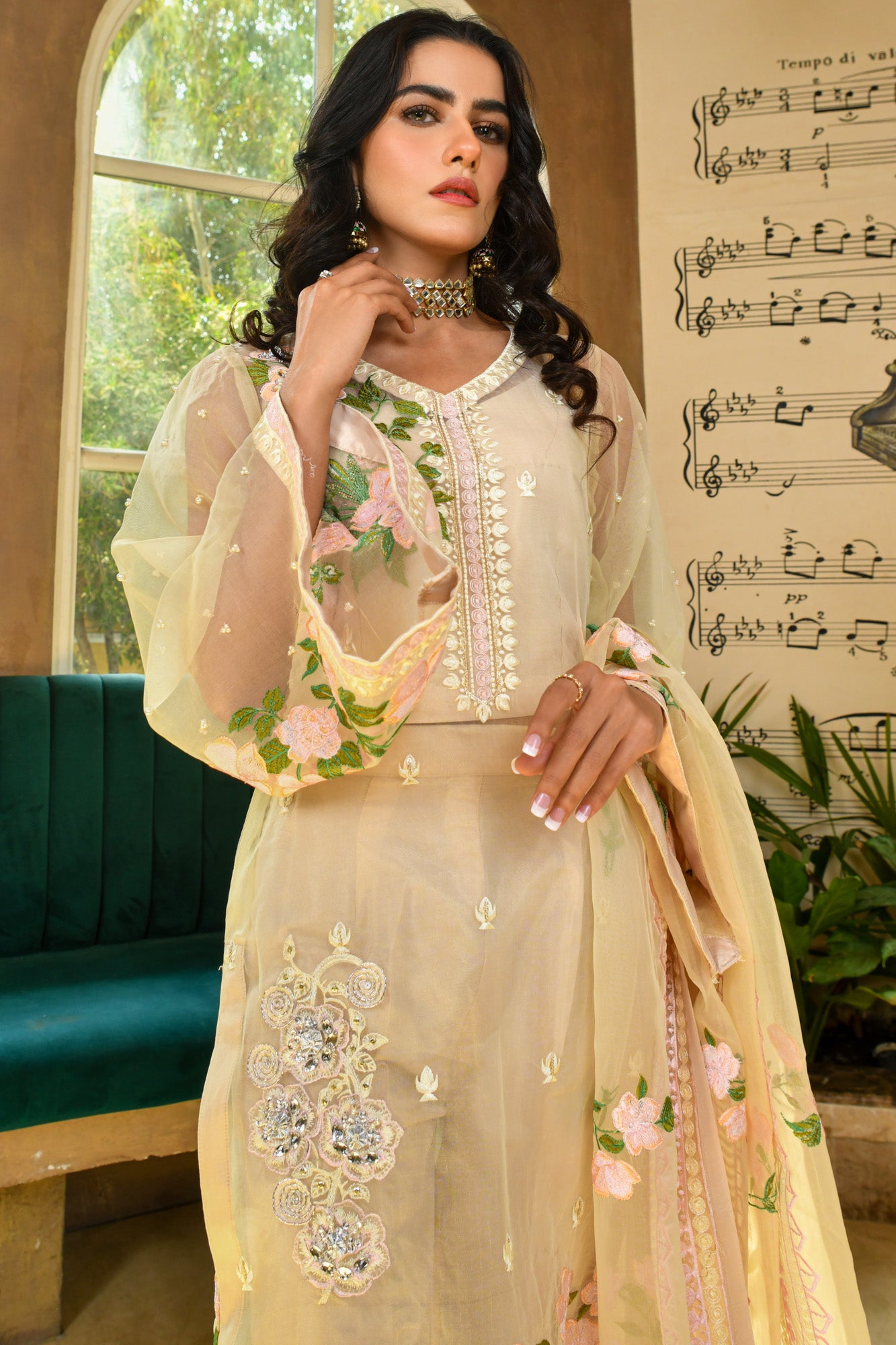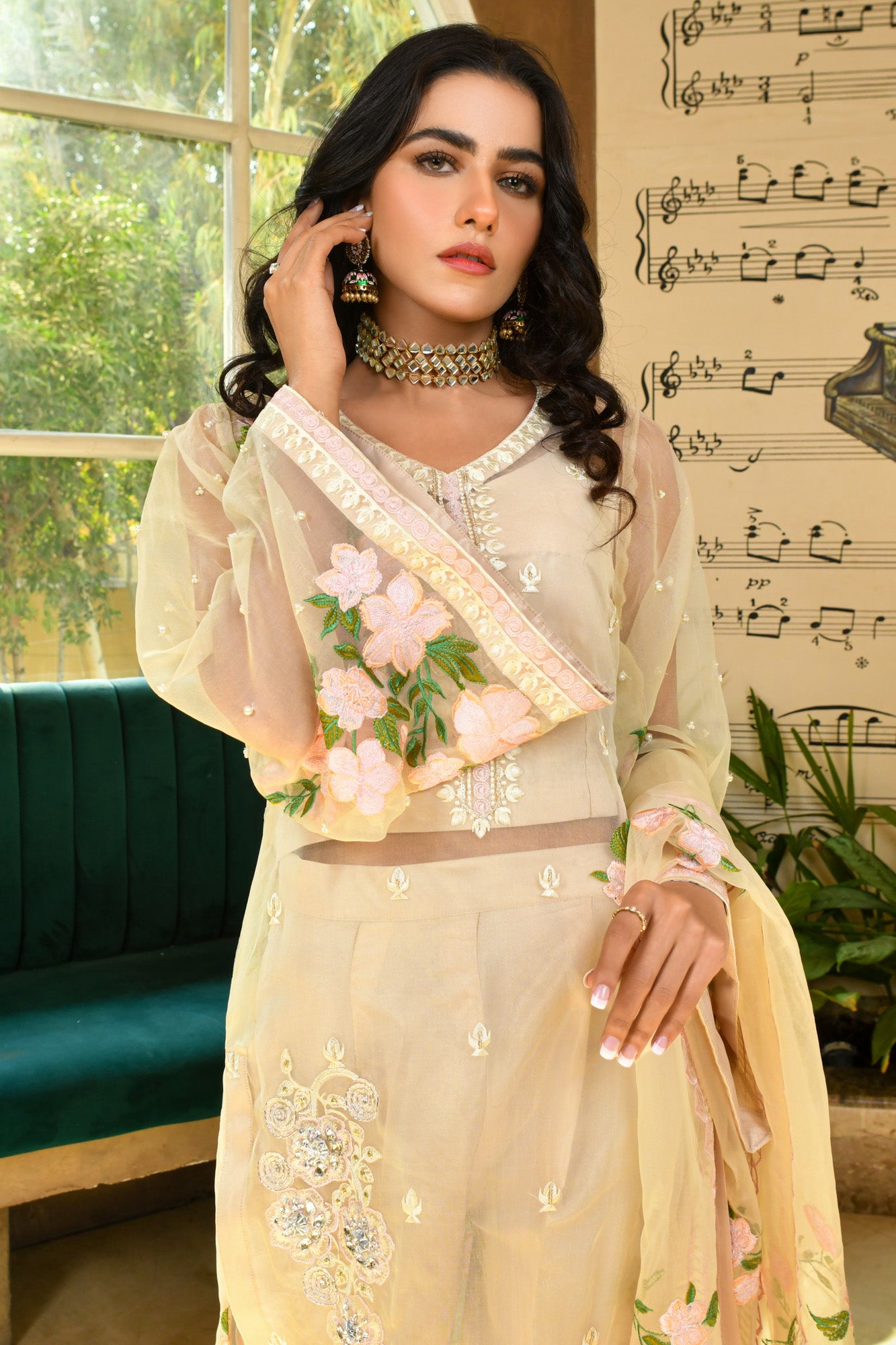 AKS-E-BAHAR (CUSTOM STITCHED)
14800
$0.00
Regular price

Sale price

$148.00

Unit price

per
Size Guide
SKU: 1201
A soft organza blended with handwork of gotta, tilla, sequence, pearls and resham embroidery gives this outfit a perfect look for upcoming festivities. It is layered over a short camisole and straight pants. The finesse stitching of gotta and zari leaves a woman to treasure this outfit. Camisole can be extended as lining at no additonal cost. Just add in notes.
Embroidered front (1 pc)
Embroidered back (1 pc)
Embroidered sleeves 
Dupatta (2.75 yards)
Viscose lining (2.5 yards)
Pants (2.5 yards)
Shirt length 50 The model is wearing XS.
CUSTOM STITCHING:
Stitched outfit will include a lining or a separate slip to be worn under the shirt.
Only paid orders will be accommodated for custom stitching.
Custom stitched outfits cannot be returned/exchanged/refunded.
Stitched outfit will be tailored as the image shown. Please note that there may be minor differences in design of the finishing fabrics & added trims. This dupatta add-on will include the crystal droplets and tassles.
UNSTITCHED:
Product color may slightly vary from the image shown.
All fabrics and embroidered parts are included as mentioned in the detailed product description.
You can expect to receive your order within 3-4 weeks

All sales are final there's no return policy if the product delivered as shown in the picture.

100% satisfactory result. You may claim your exchange/returns for damaged claims at sales@shireenlakdawala.com